Postdoc position (TV-L HU E13, 100%) for 36 months
Organisation:  Humboldt-Universität zu Berlin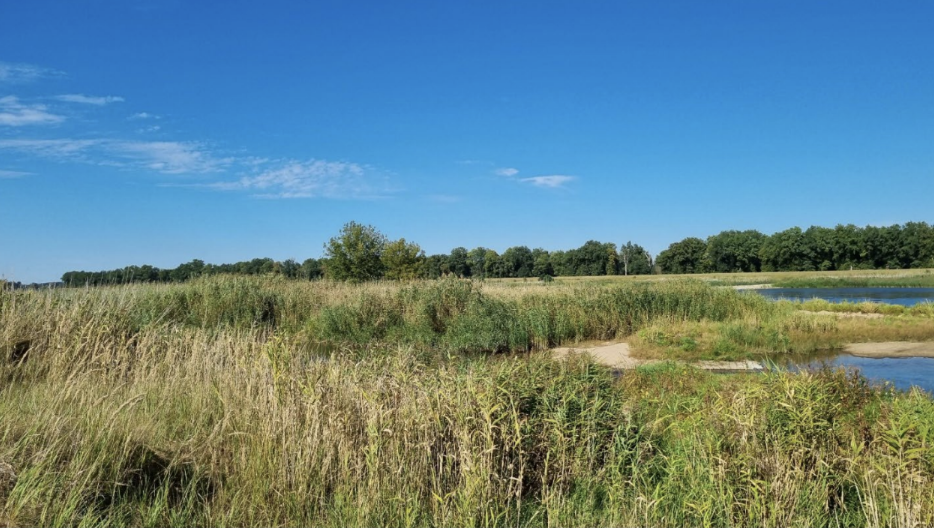 The successful  candidate will work on broad, biogeographic scales to better understand where such actions  should take place in Central and Eastern Europe. Specifically, the position will develop and map  satellite-based rewilding indicators for the land-water interface, and use them to assess, for  example, changes in floodplain and river morphology, assess lateral river and floodplain  connectivity, or understand habitat distribution and fragmentation of aquatic and semi-aquatic  megafauna. This will allow for assessing restoration gaps and mapping priority areas for  rewilding actions. 
The position is connected to three research projects on rewilding and megafauna: the Leibniz Association-funded project "Freshwater Megafauna Futures", and the EU Horizon Europe  projects "Danube4all" and "wildE". The position is shared between the Conservation  Biogeography Lab in the Geography Department of Humboldt University Berlin and the Aquatic  Ecogeography Lab in the Department of Community and Ecosystem Ecology of IGB. The  candidate will be fully integrated in both research groups and actively link the groups.

Your key responsibilities will include: 

Develop your own research program along the project lines. 
Lead high-quality papers in this research area. 
Contribute ideas to the projects' development. 
Contribute to the projects' interim reports, deliverables and outreach. 
Collaborate with other team members, including supervising students, sharing skills, and  helping solve problems in their area of expertise.
Your profile: 
A PhD in a relevant field (e.g. in environmental science, ecology or related fields of  biology or geography). Submission of PhD thesis for assessment is sufficient. − Strong expertise in remote sensing, statistical analysis, and spatial modeling. − Advanced knowledge and experience in one or several of the following skills: R  programming, Python programming, and open-source GIS tools such as GDAL/OGR and  GRASS GIS. 
Publication experience commensurate with career level. 
Very good verbal and written communication skills in English. 
Strong collaborative skills to foster exchange and collaboration among the two research  groups at the IGB and HU Berlin, and with other project partners. 
Commitment to promoting a positive and inclusive institutional culture. Experience in translating conservation science to action and/or work at the science/policy  interface are beneficial.
Additional Information: 
We offer an interesting position in an international, interdisciplinary, and dynamic scientific  environment across different fields of research. We encourage teamwork and offer network  activities among early-career scientists and social activities. We allow maximum individual  freedom and encourage everyone to develop and use their creativity to the best of their abilities.  The position allows access to IGB's and HU's well-developed research infrastructure and offers  office space and equipment where needed. 
Salary is paid according to the German salary scheme for the public sector (TV-L E13) offering a  wide range of benefits, including health insurance. The position is offered on a full-time, fixed term basis for three years. Note that the first 20 months will be contracted through HU Berlin,  whereas the remaining 16 months will be contracted through the IGB. 
HU and IGB are committed to diversity and inclusion. We welcome every application, regardless  of gender and gender identity, origin, nationality, religion, belief, health and physical disabilities,  age, or sexual orientation. Qualified women are particularly encouraged to apply. Applicants  with disabilities with equal qualifications and aptitude will be given preferential consideration.  We foster your career development by providing qualification and training opportunities. We  actively support the reconciliation of work and family life.
Selection process: 
We look forward to receiving your application with a letter outlining your motivation and  suitability for the position, including your envisioned research for the postdoc research project  (2 pages max.), a detailed CV (including publications and if available solicited funding), contact  details of two referees, and copies of relevant degrees.
Please provide all documents as a  single PDF file to Mrs. Camille Dammann ([email protected]). Please provide the  reference number for this position in the content line of your email. 
For further information please contact Prof. Tobias Kümmerle ([email protected])  or Sonja Jähnig ([email protected]). 
Please note that the legally binding version of this advertisement is the German version, which  can be found here.