Restore4Life call for Associated Regions
We are pleased to announce the Call for Associated Regions to participate in the Restore4Life project.
We are looking for at least 5 Associated Regions1 that we can provide with technical assistance to use the outcomes and knowledge of Restore4Life to prepare roadmaps, plans, and projects to restore wetland ecosystems in their region.
The aim is to share the results and knowledge of the project on an ongoing basis with the selected 'associated regions' and to provide them with scientific and technical support for the implementation of wetland restoration solutions in their territory. This will involve the twinning of each Associated Region with a similar demonstration site and the provision of technical advisory services necessary to prepare roadmaps, plans and projects to restore ecosystems in the associated regions addressing possible barriers and showing the feasibility of implementing innovative solutions.
To achieve this, we will implement special formats, interactive workshops and a platform for twinning activities to continuously share Restore4Life outcomes and knowledge. All developed tools and restoration measures will be fully open, usable, and made applicable to the Associated Regions.
By joining us as an Associated Region, you will have the opportunity to access our expertise, knowledge, and tools to develop your own roadmap, plan, or project to restore wetland ecosystems in your region.
1 Associated regions are understood as "areas with similar ecosystems (e.g., neighbouring regions and/or regions in a different river basin and/or less-developed regions, to build capacity to implement the innovative solutions) and abiotic, biotic and socio-economic conditions to at least one demonstrator site of Restore4Life."
Local and/or regional authorities from EU Member States2 and associated countries to the Horizon Europe Programme3
Applicants should have a good command of English
Applicants must be eligible for participation in the EC Horizon Europe Framework Programme and must ensure the following obligations of the Grant Agreement, namely Articles 12 (conflict of interest), 13 (confidentiality and security), 14 (ethics), 17.2 (visibility), 18 (specific rules for carrying out action), 19 (information) and 20 (record-keeping).
Important:
Countries that are part of the Restore4Life consortium can not participate: Austria, Bulgaria, Bosnia and Herzegovina, Croatia, Germany, Greece, Hungary, Ireland, Montenegro, Romania, Serbia, Slovakia, Slovenia, Spain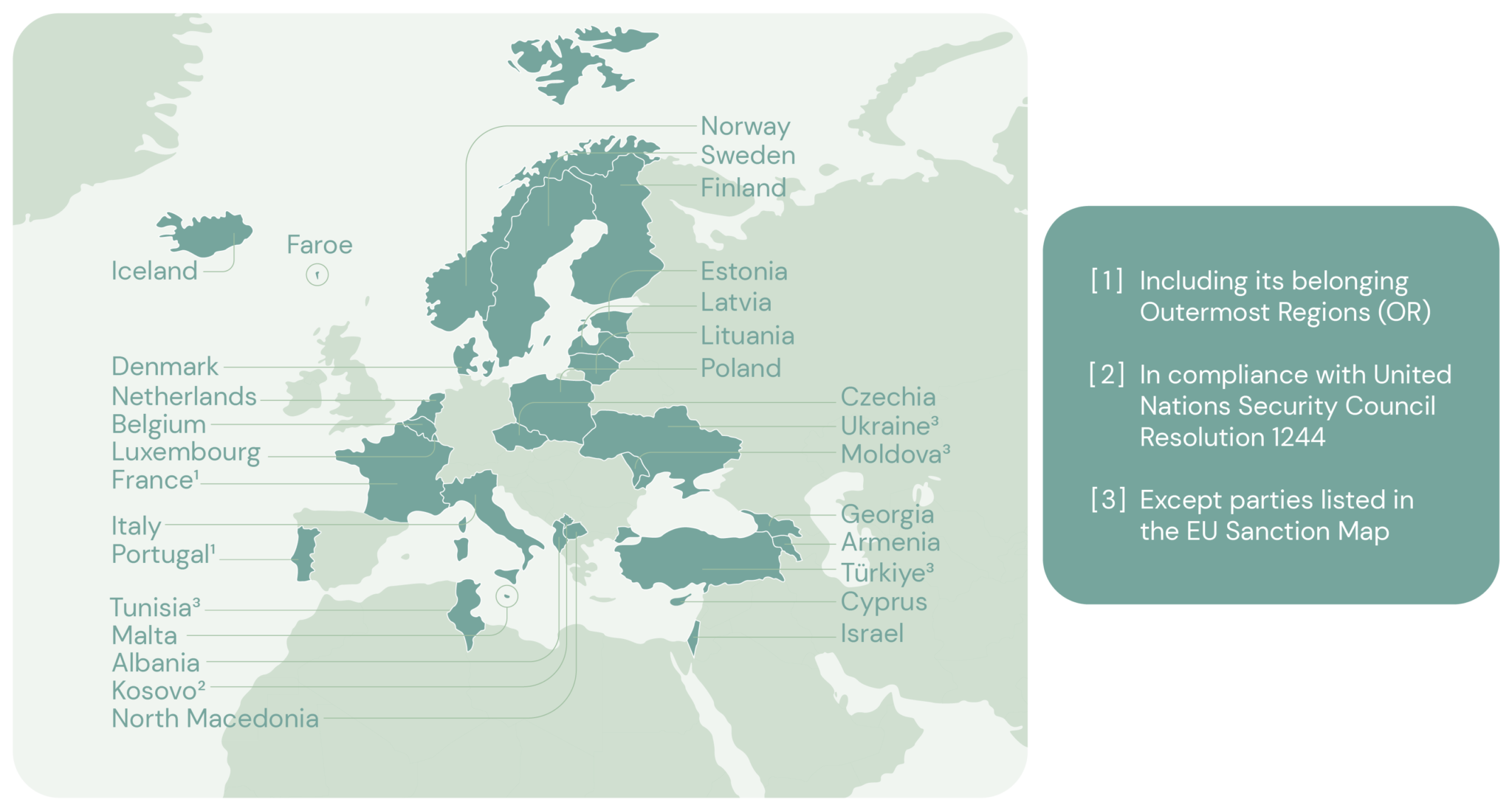 The grant each associated region can apply for is up to € 100,000.
List of type of activities that can receive financial: support:
Removal of channel and bank regulations for restoration of pristine conditions, biodiversity, and flood protection
Restoration of natural riverbed and meanders in canalised section of the river
Removal of invasive tree species from bogs
Restoration of riparian areas and biodiversity
Restoring/improving water circulation and connectivity of secondary channels and lakes at low water levels
Monitoring of existing / previous actions
Nature based solutions in rivers and floodplains
River dynamics improvement
Citizen involvement

Interact with local stakeholders, in an ecosystem-based management approach, to identify restoration needs in the replication area
Contribute to one workshop to be held in their region on planning (pre-restoration) tools, specific application of planning tools (setting goals, identifying obstacles and opportunities, discussion of restoration options, and execution plans) and the co-development of roadmaps based on a common replication framework (February-July 2025)
Develop a roadmap by January 2026 of restoration actions for their region to support the replication of Restore4Life solutions and tools. The development of this roadmap will be technically assisted by Restore4Life partners via capacity building, trainings and guidance on structure and content.
Participation in one workshop with stakeholders from all Associated Regions for (cross-)regional validation of the tools developed by the Restore4Life project
Active participation in at least one Restore4Life meeting/event
The assessment panel will rate all of the eligible proposals for good practices against a scorecard linked to the following criteria:
Excellence: Relevance to Restore4Life: How much does the proposal relate to the Restore4Life project objectives and fit to one or more demonstration sites?
Impact: What will be the estimated impact for Restore4Life of the project to join the Restore4Life project? How big is the benefit for the OCEAN MISSION in the associated country?
Implementation: Does the planned activities for co-creation and restoration seem to be feasible? Is there already some existing knowledge (experts, previous projects), ambition or resources (data, staff, work already done)? How strong is the local network of the organisation behind this proposal?
The selection of associated regions will be made by an evaluation board consisting of the Steering Committee, and an external Advisory Committee. The outcome of the evaluation will be a ranked list of all proposals, based on the scores obtained by each proposal. In case multiple proposals are ranked with the same score, a consensus meeting will be convened in order to select the ones for funding. After the evaluation of the proposals, proposals proposed for funding will be contacted.
Please note:
Partners from the Associated Regions have to organise workshops held with local stakeholders
In all cases, partners will need to stay within the €100,000 allocated
Personal data that will be collected, processed and published in accordance with Regulation (EU) 2016/679, also known as GDPR (General Data Protection Regulation).